From Instagram traction to pavement advertising attraction, check out the Top 5 things I stumbled upon this week!
1. I love this PHONE BLOKS idea from Dutch designer Dave Hakkens – mobile industry disruption and true, practical personalisation.
    2. Hipsters, wannabe hipsters, and just all around Brooklyn lovers can now purchase a genuine Piece of Brooklyn and in return $1 will be contributed to the Brooklyn Arts Council.  Nice update on the 90's buy a piece of the moon/stars idea.   Travel concepts in general seem to translate really well commercially as I've experienced with my city bracelets.
3. Everyone is on instagram and every brand is trying to figure out ways to engage and convert followers. I think the gaming elements of instagram are exciting and there's tons of brands experimenting with more than just giveaways. Australlian boutique hotel 1888 is giving a free stay away for anyone with over 10k followers, giving each follower a value of $40.
4. Fun visual ad from Brothers Landscaping. A fusion of street and community is a nice way to spread the love! We had a lot of people take a heart from our FLASH TRASH poster that went up around San Fran last year.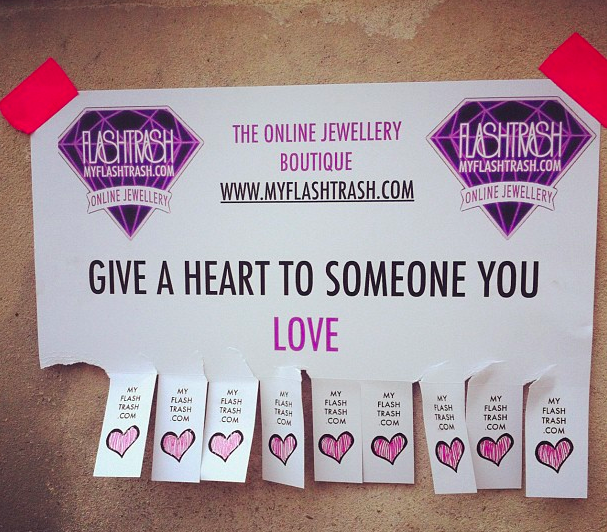 5. Walk down Shoreditch High Street and you'll no doubt stumble across some guerrilla advertising. Mainly stencils that are put down before a 'flash clean' so the pavement is branded with a message. Sea World did some fun ads like these using stencils and water which lasted for a while in the sunshine but what about a stencil you only see when it rains? Emerging from a HomeDepot Forum it's never wet…perfect for a weather centric brand to define it's marketing message.
If you don't make things happen then things will happen to you. #amberattitudes