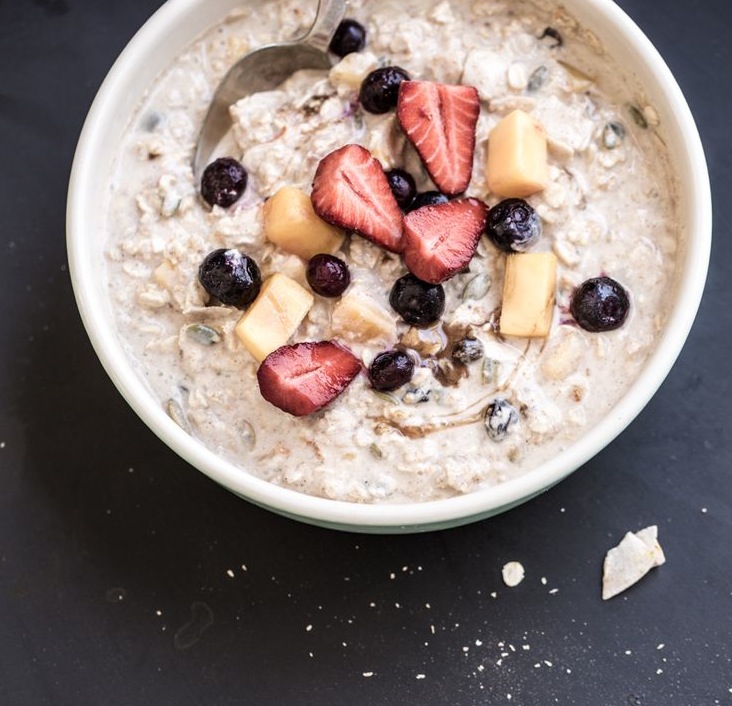 The weekends are always a pretty indulgent time. Lie-ins, ice cream, spending a signifcant amount of time in Olivia Von Halle silk pyjamas. Yes my friend Avigail and I skipped a gym class and had blueberry muffins instead, and my dinner on Saturday night may have consisted of popcorn and pick'n'mix at the cinema, but normally I'm really quite healthy. 'I've been eating whatever I want whenever I want for the last month' I said to Alexandra from MARFA journal over coffee today. 'More like we've been eating whatever we want when we want for the last 24 years!' she replied. Exactly, because whilst green juice is great, what's life without chocolate buttons?
7am:
wake up and eat bircher museli made the night before (soak oats in yoghurt with almond milk and add chia seeds, flaked almonds, blueberries and sliced apples) make a big cafetiere of coffee from pact.
(30 min walk to office)
11am:
jasmine tea apple and nakd raw food bar
1pm:
2 slices of toasted rye bread with ham, cheese and tomato, spinach salad and vegetable crisps. tea.
( hour long walk to and from meetings)
3pm:
coffee, kinder bueno
5:30pm:
spin class + cold press Plenish green juice
(30 min walk home from gym)
8pm:
roast vegetables (leek broccoli, onion, carrots, parsnips sweet potatoe) with roast chicken breast
9pm:
Coconut Collaborative frozen yoghurt with pineapple and coconut flakes.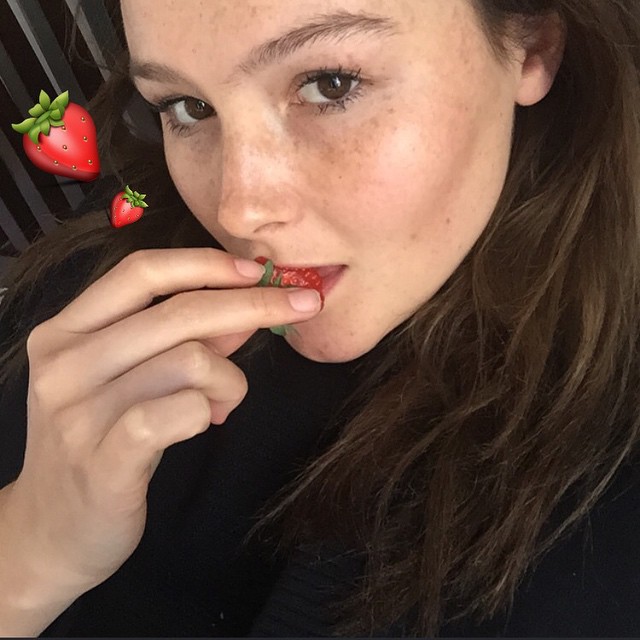 frozen grapes & strawberries = my fave new snack xoxox