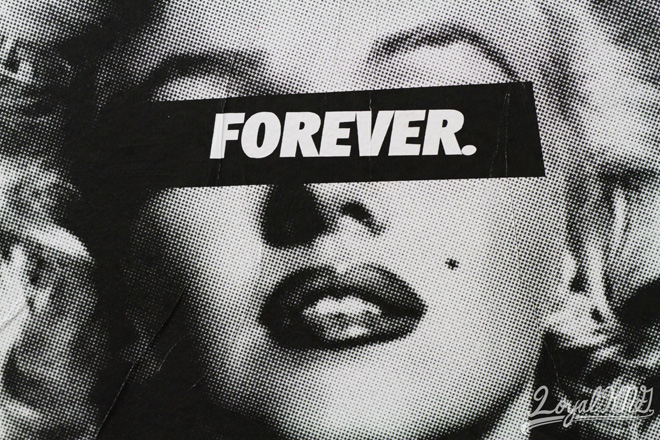 I've just left my local brunch spot 3 Course, which used to be my morning coffee stop, until recently when the owner decided to take a more practical approach to the business and only open the restaurant during peak times, Thursday-Sunday evening. As I walked home to write this I stopped to pick up the Sunday papers and witnessed all three people in the queue in front of me buy a Cadbury's Creme Egg at the till. The signature Cadbury creation is only available from January-April but manages to contribute over £200m in sales in 4 short months, almost half of what it's best selling Cadbury's Dairy Milk bar contributes in an entire year (According to information by market analyst Information Resources (IRI), Cadbury's Dairy Milk is the bestselling chocolate bar in the UK with annual sales of £483.1m.)
So I got to thinking about the value of consistently temporary brands and experiences. Why is it that so many fashion brands are available all year round? Particularly fashion brands that are so defined by a seasonal aesthetic. Why should sales suffer for half of the year, when in reality their strength and relevance is the S/S season? In the age of uber-convenience where information, products, cars and TV shows, are all available on demand, the opportunity for brands to counter the culture and draw on the continued success of limited editions and pop up shops  to create a new type of fashion business is presenting itself.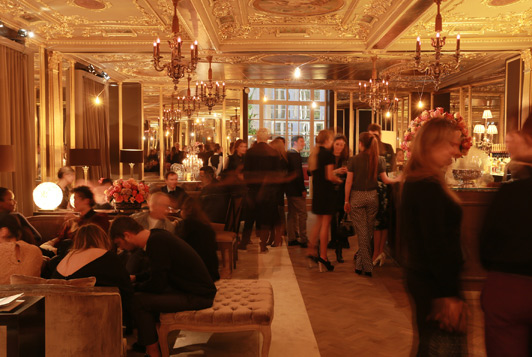 Miu Miu sort of tested this theory with their 3 day private member's club pop up. Located in the opulent Hotel Cafe Royal on Regent street, the women's only club, offered lunch and afternoon tea alongside film screenings, talks and discussions and of course a shop. The only place to be in London for those 3 days in 2012, it was in my opinion the most memorable brand experience I have ever had. One that truly exposed the personality of the brand in an atmosphere that was exclusive, but once inside playful and welcoming. Will there be another Miu Miu London? If a new brand took inspiration from this model, shunning a 360 day a year retail store presence with instead a seasonal elaborate pop up, would they not be able to operate more efficiently, with a greater chance at viral marketing success and a better sell through? Certainly Supreme does this well, with frequent shipments of small runs of stock that see die hard fans camp over night, and queues forming every time the word gets out of a new drop.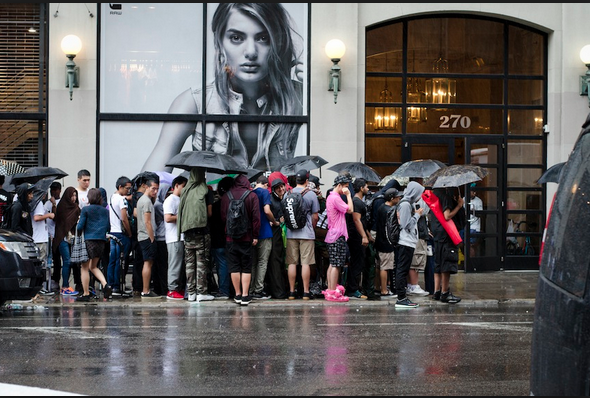 How much more as humans and consumers do we crave the security of permanence versus the thrill of the transient? The challenge brands face, particularly new brands,  is how to offer that timeless security and financial stability alongside an everlasting hype.
What are your thoughts? Tweet me @amberatherton