To Cafe Royal last night where Russian designer Olga Vilshenko hosted a summer soiree for her resort collection. Splitting her time between studios in Moscow and London, Olga's beautiful designs combine the folklore and heritage of Russia with western couture practices.  I fell in love with the opulently embroidered dress I wore for the evening, ankle length and nipped in at the waist, Im currently embracing dressing like a lady. Piling into a car with  Bertie Brandes and too many bags, we layered on the flash trash girl jewellery, quickly discarding our backpacks at reception as we arrived at the decadent Regent street based hotel.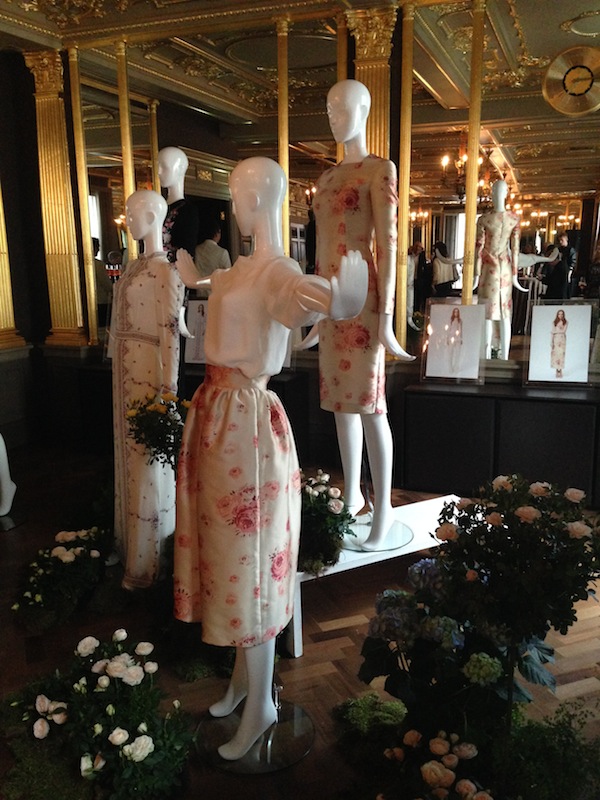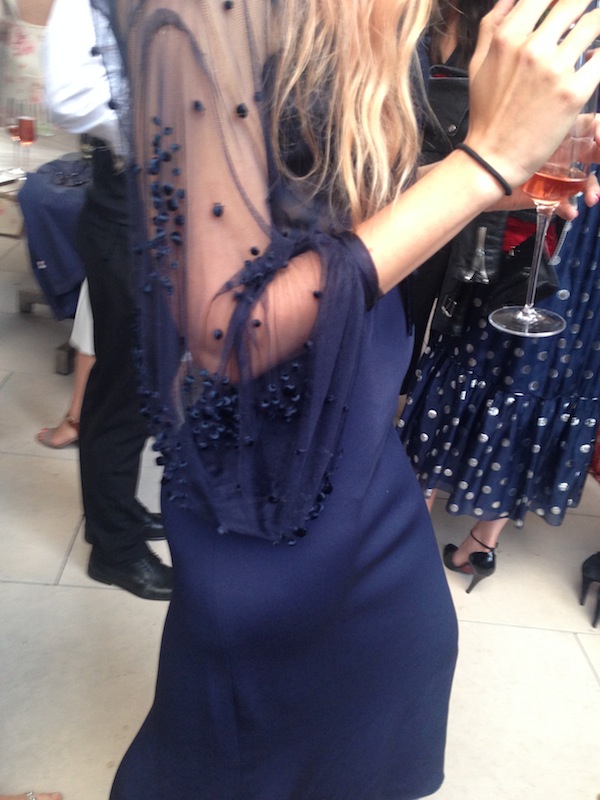 A fashion party on a Friday night is a rare thing, but TBH like we were doing anything else anyway, so in we drifted to the ball room, where champagne was flowing and Paula Goldstein was behind the decks blasting out fashion party classics like You're So Vain and wearing the best sleeves i have ever seen on a dress ( above) Making a bee line for the carpaccio canapes, we hung out briefly at the catering door to nab them in the chicest of fashions. As more immaculately dressed guests floated in, it was hard to believe it was a Friday night in central London in 2014. I mean it was just too romantic and chic.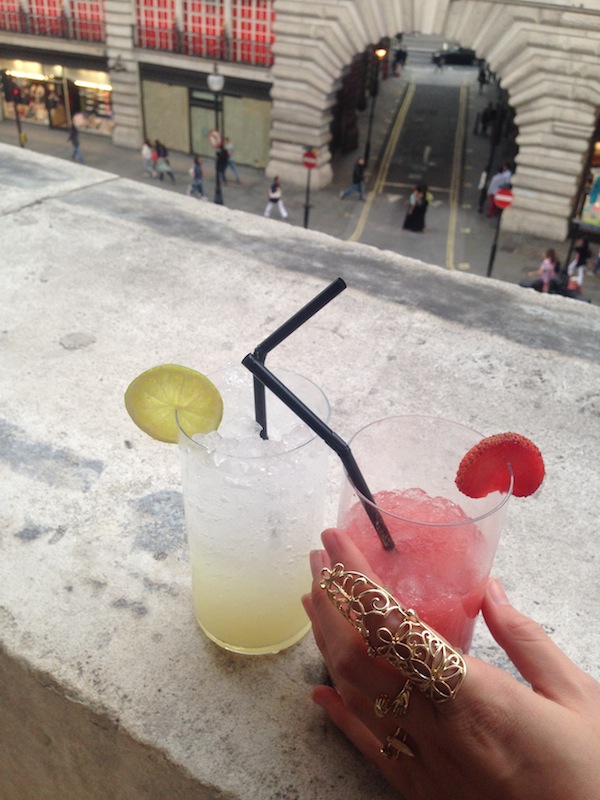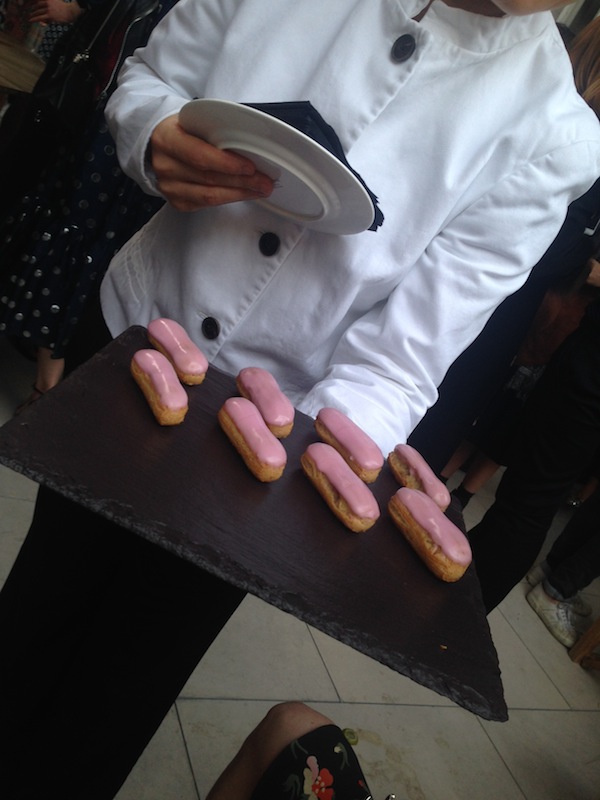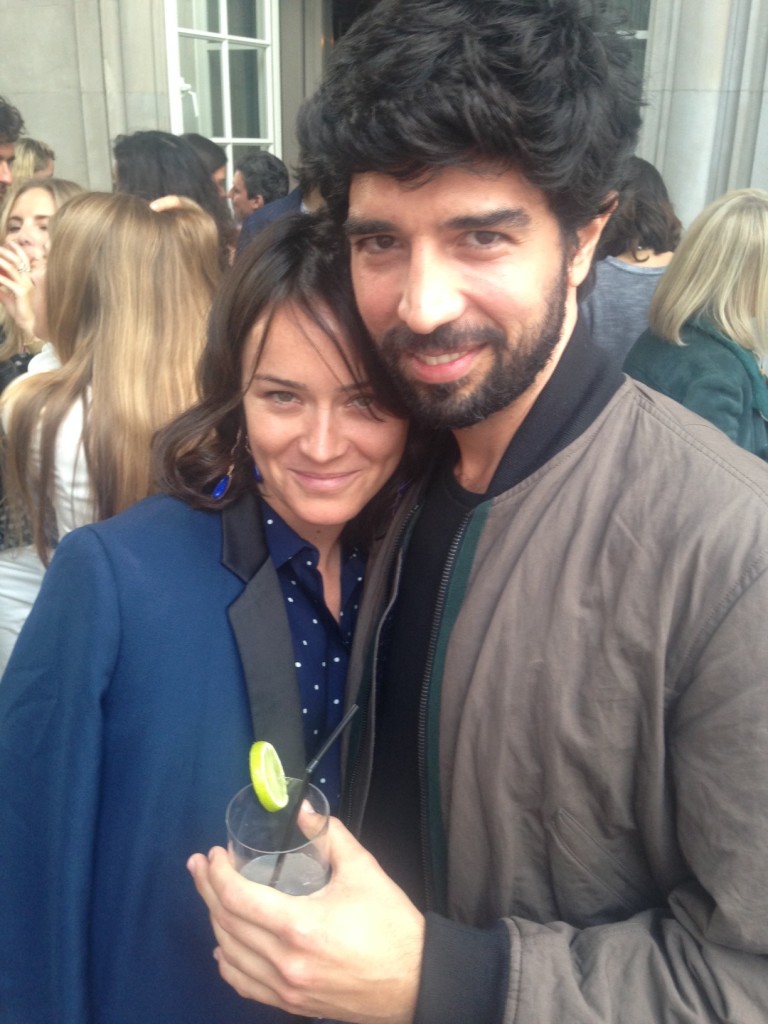 Catching up with artist Christabel Mac Greevy and director of the new STORE at Soho House Berlin, Alex Eagle, we chatted summer plans before a sultry Marissa Montgomery arrived in a cut out, sheer black number 'Are you wearing Vilshenko too?!' was the most overheard phrase as we all embraced our temporary status as Russian Princesses in a Romanov Romance that was far too brief.  As the brilliant Fernando Jorge elegantly held up the male ratio and the sun began to set, we downed the last of our vodka and drifted into the night.