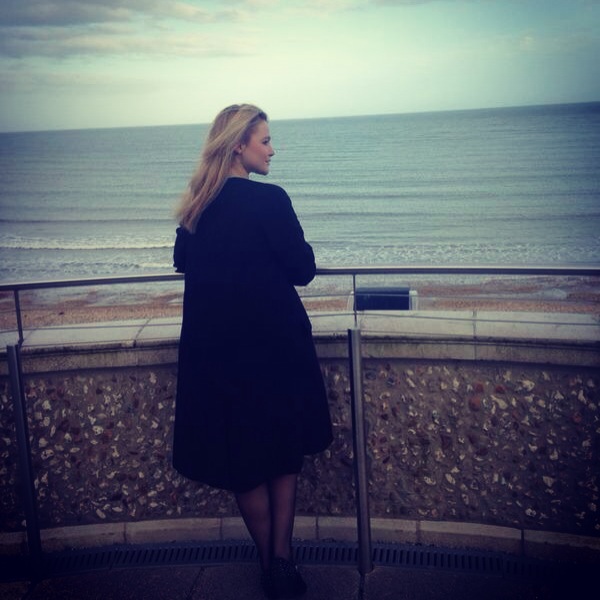 To Dorset this weekend, where in need of a countryside escape, I ventured to the seaside with my friend Alice Casley-Hayford. It was a last minute kind of getaway fuelled by an invitation to Mark Hix's townhouse in the charming little town of Lime Regis. I love HIX in soho for a night cap in the eccentric bar downstairs, and of course the food is divine, so the decision to get the 3:30pm train on a Friday afternoon to Axminster was a no brainer.  4 hours of jotting through the meadows and green fields of England later, and we arrived to the open door of our local  taxi man Baz, who had quite simply the best Dorset accent of all time. Spirits were high as we giggled at Baz's jokes poking fun at us, being two stereotypical fashion business girls arriving in full Prada shades, Acne shoes and enough myflashtrash jewellery to personify a vault. As the seaside came into view, the car pulled up at the top of the hill a stones through away from the beach and a chic swinging sign of 3 familiar capital letters welcomed us to a town house enclave of eccentric London chic.
The converted town house features 8 unique suites each with a subtle theme from hunting to fishing and sailing and a communal kitchen, though with a supper booked in at the fish house and an INCREDIBLE Breakfast hamper brought to your door, we weren't sure we'd have time to raid the cupboards.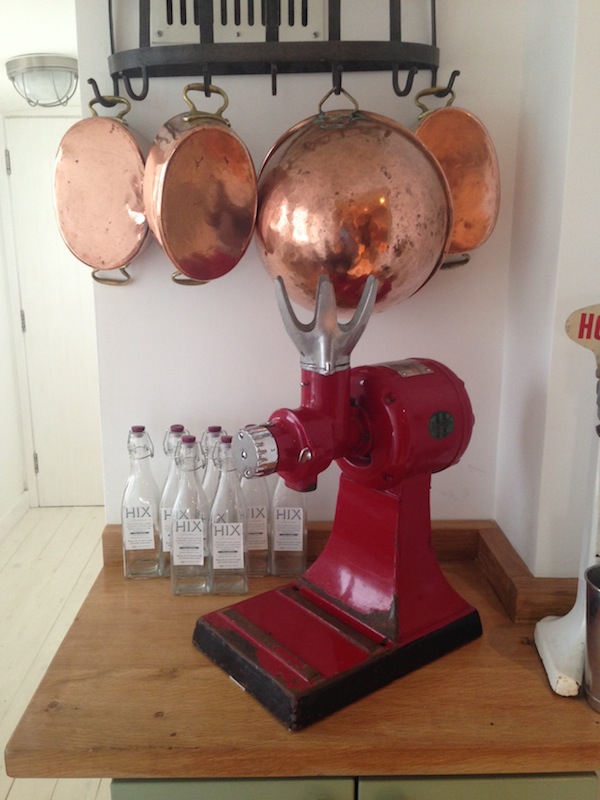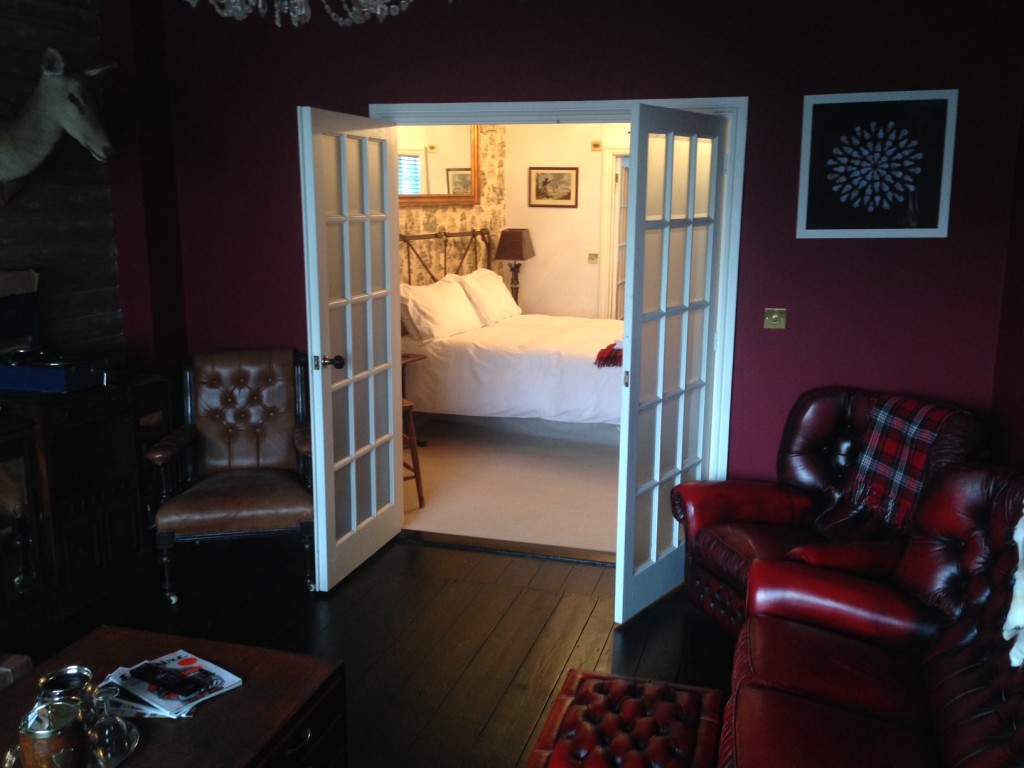 A quick change into a florence bridge dress later and we were off venturing down the cliffs, to a wind that was quite bracing to take in the beautifully grey coastline of Britain. As Alice and I tried and failed miserably to quote anything from Thomas Hardy, we decided our philosophical chat would be better fuelled after a few gin and tonics so to The Royal Standard for more peculiar stares by the locals.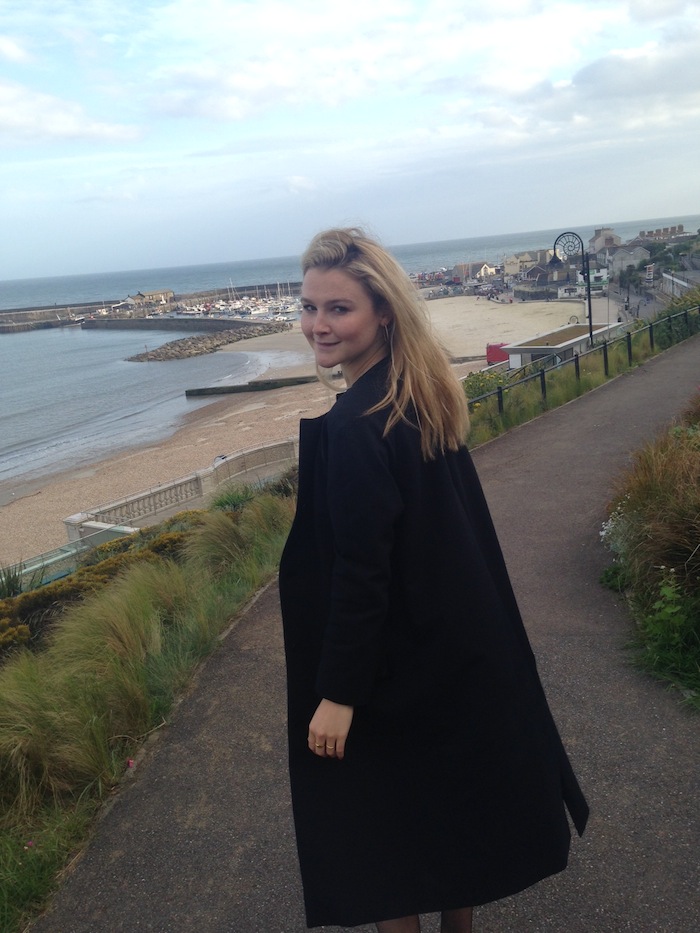 A few lolz with some fishermen later and we were up at the part glass, part sweet little wooden cabin that is HIX Fish House. With obviously the most incredible views of the sea, the restaurant was pleasantly packed, one of those places where its really busy ( every table booked up for weeks, months even) but not jam-packed full aka we could heAR ourselves talk / weren't bashed around by other peoples chairs. Anyway enough room chat more FOOD, for starters we had steamed local asparagus, for my main I had dover sole and to finish cocktails.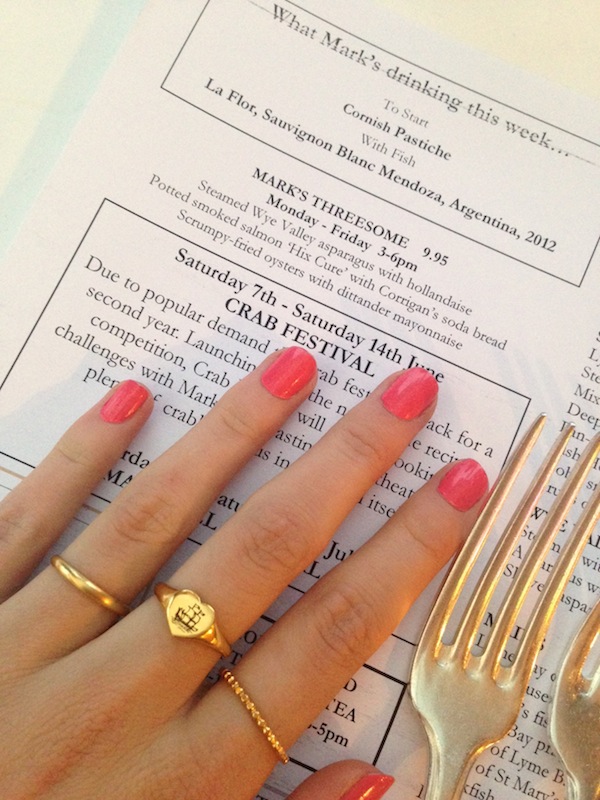 [Gold Love Ship Ring £120]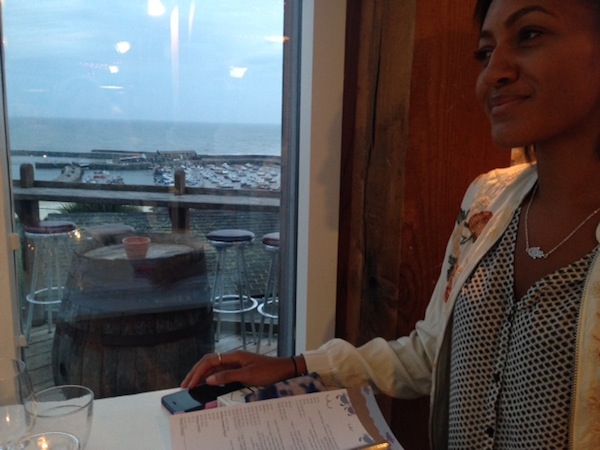 [Alice menu pondering with her hamsa necklace ]
 Im not going to lavishly give my opinion on each dish as i'm not a food critic, all I can say is that it was out of this world delicious. I mean the hollandaise sauce alone was the most supreme i've ever had, and I definitely secretly stole some of Alice's monk fish butternut squash curry which was as good if not better than my melt in the mouth fish. I mean I can't even..So to bed with blissfully satisfied stomachs and only the teenist bit of excitement for what goodies we might find in our breakfast hamper. You'll simply have to go to find out, and to stroll down to the beach for an ice cream and to raid the local crystal shop (my mild obsession with crystals has been fulled further by our latest myflashtrash designer delilah dust jewellery) and to feel that rejuvenated, clear minded spirit when you board the train back to London full of seaside energy and new ideas.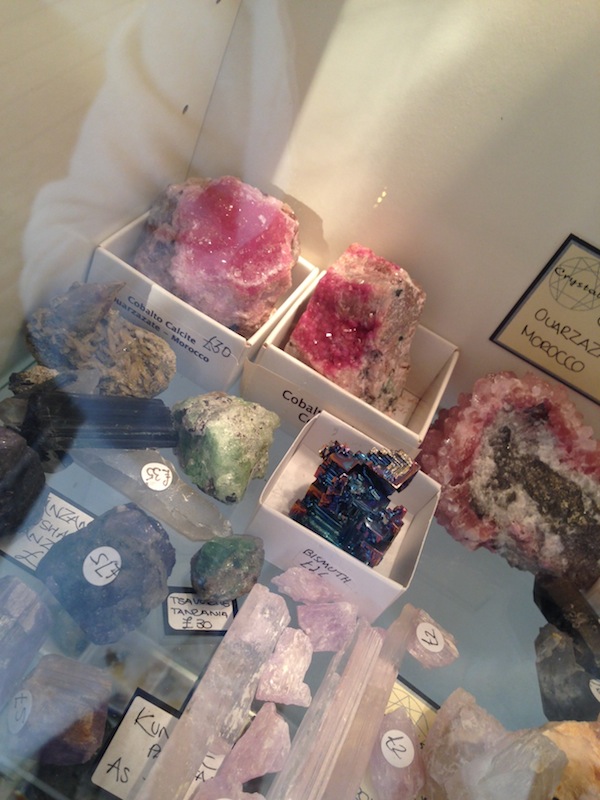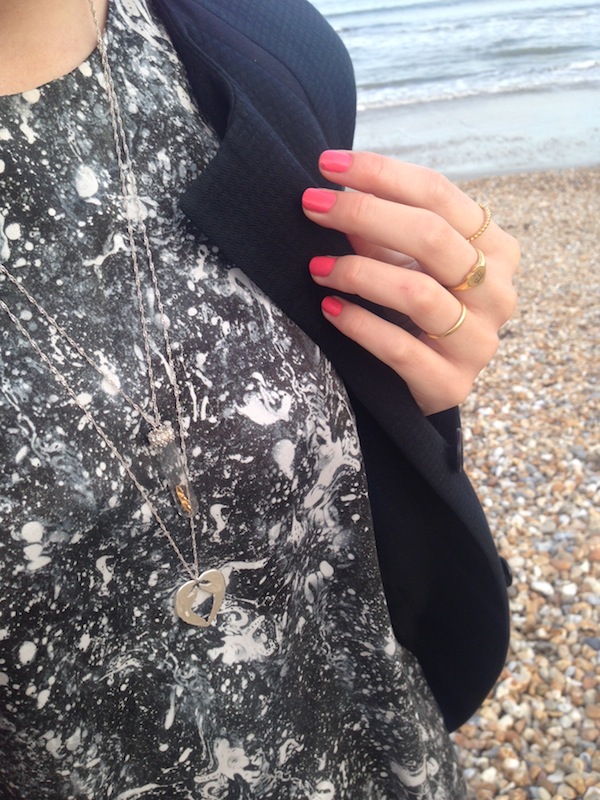 [Ship in a bottle necklace £115, Lobster Love Heart Necklace £190]